Radio Frequency Along With Pulsed Magnetic Fields That Stimulate New Collagen Production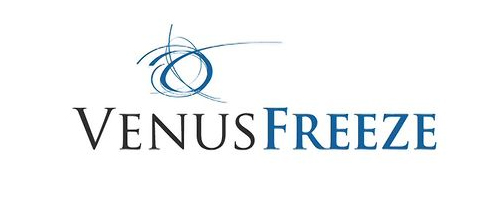 You can now turn back the clock effortlessly, without the expense, risk, and pain associated with traditional plastic surgery facelifts. The Venus Freeze Skin Tightening has the ultimate beauty breakthrough. Completely non-invasive. This non-surgical skin tightening treatment that uses multi-polar radio frequency (RF) along with pulsed magnetic fields to stimulating new collagen production and dramatically firming loose skin.
WHAT IS VENUS FREEZE?
Venus Freeze is a device used to treat wrinkles, rhytides, tighten skin, reduce cellulite and circumferential fat. Using (MP)² technology, this device delivers multi-polar radio frequency and magnetic pulsed fields to the skin to produce a dense and uniform heat matrix. This causes collagen synthesis and contraction, fibroblast proliferation, neo-vascularity and lipolysis.
AN INCREASING DEMAND
The demand for non-invasive aesthetic treatments has increased dramatically in the past few years. In 2009, over 10 million minimally invasive cosmetic procedures were performed in the USA alone, accounting for 88% of the total cosmetic procedures performed that year. Clients demand effective treatments with excellent clinical results, without having to compromise on comfort or safety.
A COMPREHENSIVE SOLUTION
Venus Concept introduces (MP)² – the revolutionary technology that enables medical and aesthetic practitioners to meet their clients demands, and offer a wide range of non-invasive skin tightening and body contouring solutions.
The (MP)² is a patented technology that combines both multi-polar radio frequency (RF) along with pulsed magnetic fields. These two types of energy work in synergy to effectively deliver remarkable clinical results, and maximize client's comfort and satisfaction.
WHAT CAUSES LAX SKIN?
The flow of time and long-term exposure to ultraviolet radiation from sunlight causes the skin to age — a process called photoaging. Lax and saggy skin with loss of elasticity is one of the most visible signs of photoaging. Several biological processes play a role in causing skin laxity: increased collagen fragmentation; decrease in the number of fibroblasts– the cells that produce collagen fibers, and progressive reduction in the number of capillary loops, resulting in a diminished nutrient supply to the skin. An effective aesthetic intervention will reverse and correct these processes, leading to healthier, more flexible and attractive skin.
HOW DOES IT WORK?
The magnetic pulse component of (MP)2 induces the release of growth factors required for the sprouting of new blood vessels, as well as for proliferation of dermal fibroblast. Simultaneously, the RF component induces collagen and elastin synthesis by causing controlled thermal damage in the dermis, which triggers the self-repair mechanism of skin tissue. The result is a marked improvement in skin tightness and elasticity, and in overall skin condition.
WHAT AREAS OF THE BODY CAN BE TREATED?
The face, neck and entire body can be treated with the Venus Freeze.
HOW SAFE ARE THE TREATMENTS? ARE THERE ANY CONTRAINDICATIONS OF SIDE EFFECTS?
Radio Frequency and magnetic pulses have been used for many years in medicine and are proven, to be safe technologies. There are no side effects other than looking terrific and the contraindications are standard with all treatments. Your treatment provider will review your medical history and your aesthetic goals to see if Venus Freeze is the right treatment for you.
WHAT KIND OF RESULTS CAN YOU GET FROM A VENUS FREEZE TREATMENT?
Tighter skin, softening of wrinkles, plumper, fuller and more youthful appearance, reduced cellulite and a more contoured silhouette.
IS THERE ANY PAIN OR DISCOMFORT INVOLVED?
None! In fact, most patients nap or just simply relax during the treatment. The sensation is pleasant and warm. You can watch a few testimonials here.
WHEN CAN I EXPECT TO SEE RESULTS?
Patients begin to see results typically after just one treatment, but we advise that they complete the series of six, eight or ten to see the full results. Patients continue to see an improvement in their skin up to three months after the series of treatments is completed.
HOW MANY SESSIONS ARE REQUIRED IN ORDER TO GET THE ULTIMATE RESULT?
Generally, the recommended number of treatment sessions is 6-8 for the face and 8-10 for the body. However, the number of treatments may vary depending on the client's characteristics.
WHAT IS IT LIKE TO HAVE A TREATMENT?
As you lay comfortably on a treatment bed, the technician will apply a treatment gel to the skin. This lotion helps the applicator glide on the surface of your skin. The correct size applicator is selected and the treatment provider will then begin to apply smooth and consistent movements on the surface of the skin. This feels like a wonderful warm massage. We encourage our patients to close their eyes and take this time to just relax and enjoy the quiet and focused time for them.
HOW WILL I FEEL AFTER THE TREATMENT?
Relaxed and the area will feel warm. Sometimes there is a slight pinkness to the skin. The warmth and pinkness will not last longer than an hour or two and most often has been described as a glow to the skin.
HOW DO I MAINTAIN THE RESULTS?
We recommend that you maintain your result with a Venus Freeze treatment once a month.
WHO ARE THESE TREATMENTS FOR?
Everyone who enjoys looking as young and good as they feel inside.
WHAT MAKES VENUS FREEZE DIFFERENT FROM OTHER TREATMENTS?
No pain, no downtime and reliable results.
CAN I DO A TREATMENT AT LUNCH AND RETURN TO WORK RIGHT AWAY?
Absolutely! A treatment to one area takes less than 30 minutes.