Botox Treatments Are Quick, Safe & Affordable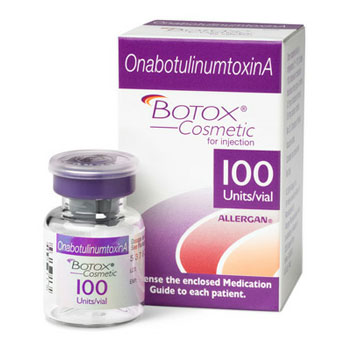 Smiling, squinting, frowning, and even chewing may eventually lead to the most common sign of aging – wrinkles. Wrinkles can make you appear extremely tired or angry. A quick and safe remedy to remove the appearance of wrinkles is a Botox treatment.
INSTANT FACE LIFT – NECK LIFT & JAWLINE DEFINITION
The Nefertiti Lift (named after Queen Nefertiti) is a newer technique achieved by injecting multiple units of Botox along the lower jawline as well as down the side of the neck along the platysma muscle. This makes it possible to improve the definition of the jawline, rebalance the underlying muscles and provide 'lifting' in the neck and jaw area.
BOTOX HELPS TREAT WRINKLES
Botox® Cosmetic relaxes the muscles that can cause wrinkles. This leaves the skin smoother, tighter and wrinkle-free. A treatment session can help reduce the appearance of wrinkels in just minutes.
Listed below are common areas that Botox works excellent to treat.
Frown lines
Crow's feet lines
Forehead furrows (horizontal lines across the forehead)
Lip lines
Excessive dimpling of the chin
Horizontal skin lines on the neck
Vertical muscle banding on the neck
Upper chest skin lines
BOTOX FOR HYPERHIDROSIS TREATMENT
Are you afraid to raise your arms in normal situations because of excessive underarm sweat stains? Do you hesitate to shake hands with other because your hands are always full of sweat? A Botox treatment may be the solution!
Clinical studies have found that just one Botox treatment can dramatically reduce severe primary axillary hyperhidrosis (underarm sweating) for up to one year. Botox has been shown to result in an 82-87% decrease in underarm sweating, and research shows that it is 80-90% effective in treating palmar hyperhidrosis (hand sweating). Results begin to be noticeable between 2 to 4 days after treatment. The full effects are usually seen within 2 weeks.
FREE BOTOX CONSULTATION
Our Secret Place offers a free consultation to see if Botox is the right choice for you. We can evaluate your concerns and answer any questions that you may have. Contact us now to schedule your free consultation.